Software Description:
Folder Lock - Data Security Software, Cloud Backup and Encrypted Security Solution
Folder Lock is a data security solution that encrypt & secures your files, while keeping an automatic and real-time backup of encrypted files in the backup cloud. It also offers security for USB drives and CDs/DVDs. Folder Lock is an Anti-Hack Solution that lets you lock files, folders and drives; shred files and clean your Windows History.Works with both 32-bit and 64-bit Windows Vista/XP/7/8.1/10. The complete data leak prevention suite.
Folder Lock is the only product that offers military grade 256-bit AES on-the-fly encryption as well as syncing of encrypted files to an online cloud storage. No need to decrypt or manually backup your files. You can later restore files at any time, on any computer. Lockers can also be converted to executables using the 'Protect USB/CD' feature that allows you to keep your encrypted files wherever you go in USB drives or CDs and DVD or convert your files and folders to encrypted ZIP files for email attachments.
Furthermore, If you want to protect your files without encrypting them, you can also lock your files, folders and drives on your PC from access and visibility. You can also create Encrypted Wallets to save personal information like Credit Cards, Bank Accounts and Business Cards. Apart from these amazing features you can also Shred files, folders, drives and empty hard drive space. You can also clean Windows usage history.
Additionally, Folder Lock comes with additional security settings unheard before. You can activate password security and restrict access to different parts of the application using an admin level master password. You can run the application in complete stealth using the Stealth Mode feature. You can also catch and perform actions on repetitive hack attempts and on basis of incorrect password logs and you can set automatic duration based protection for your data security, so you know that your stuff is no longer accessible to anyone else when you're away from your PC.
What's New:
Quick encryption along with improved user interface.
Limitations:
25 Uses Trial
Feature List:
Users have an option whether to Lock, Scramble or Encrypt, choices useful for both power users and casual users. Those who want ultimate security, can choose encrypiton. those who want ultimate speed, can choose locking
There's no longer the hassle of encrypting each and every file on different locations. Think how much time you will save simply by putting all your files and folders in one location. Convenient encryption and decryption happens on-the-fly
Locking is exceptionally fast - two seconds to protect a gigabyte or more of data using five different methods. Scrambling renames, scrambles and locks each and every file on kernel level. Encryption uses the strong industry standard 256-bit Blowfish technology to encrypt and lock your files for maximum protection
The Folder Lock program folder (which, by default, is C:Program FilesFolder Lock) can't be deleted and can't be uninstalled without the correct password
Users who want to protect files on multiple locations on their hard disk, not just on the C: drive, can easily protect their files on another partition by copying the Folder Lock install EXE program file to that drive
Protected files are safe in Windows Mode, DOS Mode, Safe Mode and even if your computer is re-booted from a floppy or a bootable CD. With its break-through technology, Folder Lock protects files on all Windows platforms even when you switch from one Windows platform to the another
Secure and very strong Encryption. A strong industry standard 256-bit BLOWFISH Encryption is used to encrypt your files for maximum protection. Which is one of the most trusted encryption alogrithms. This not only locks but also encrypts each and every file
Folder Lock is the only file security software that is fully portable and can even protect CD-RW, not just USB Flash Drive, Memory Stick and floppy disks. To protect data on these drives, you can simply copy the program folder of 'Folder Lock' to that drive, run the program, enter your correct password and keep your files in the 'Locker' it creates. Therefore, Folder Lock is fully portable, take it anywhere
Locked files are Windows platform independent. Files protected on Windows XP will also be locked and protected on Windows 98
Brute force cracking is not possible, since the program waits for some time once the invalid password has been entered. This will prevent hackers who may try many different combinations of passwords to get through your files. The program also produces a harsh beep when an incorrect password is entered, to alert the administrator
Doesn't saves the password to the registry or the disk, so that you can move the program on portable media from one computer to another, and it will continue to prompt you to enter your correct password. Unlike other programs that ask for you to set new password
It has an AutoLock feature, this allows users to set a specific time for the files to be locked at a certain time of mouse inactivity. For instance lets say a user is watching a slide show of images that are kept in the locker and have set a time of 3 hours. This will enable him to lock his files automatically after this time
User can also choose to 'Lock PC' after a certain time, (requires a password to unlock PC) This feature locks pc on all windows version including windows XP, nothing happens if you press CTRL+ALT+DEL or CTRL+TAB or CTRL+ESC etc. (a dutch company is selling only this feature for $190)
Users can also Shutdown, Reboot or Log off their computer after a certain time, after locking files automatically
Folder Lock erases tracks of users when they click the lock button. It deletes recent document history, find file and folder history and the data in clipboard - all essential for users who demand the best in privacy and security
Protects important files from viruses, hackers, crackers, trojans, malware, spyware, worms, malicious programs and scripts. Protects files from network computers if you do not want to share files on network. Also protects files from hacker tools when you connect to the internet
Protected files are totally hidden and locked, unrenameble, undeletable, unmovable and totally inaccessible. Protects any number of files, even if you have terabytes of files. And protects any format of files, no problem if they are JPG, DOC, PDF, XLS or any other format
With its reduced file size and compact design, Folder Lock takes only 2.5 MB of hard disk space - small, portable and easy to keep. Thanks to the latest compression techniques. The GUI and interface is so well designed, it looks like an integral part of Windows XP
Folder Lock is the only locking software that doesn't have to run at all times. Moreover, it doesn't save anything to the registry/run so that users do not have any memory problems or stability problems with the program
Editor's Review:
Important files and folders left unprotected can lead to theft, data loss and breaches of your privacy, costing you embarrassment, money, maybe even your job. To protect your data you need a data encryption software like Folder Lock.
Folder Lock from NewSoftwares is the best file encryption software we ever tried. Folder Lock can encrypt and lock files & folders, protect USB Drives and lock CD/DVDs. When start Folder Lock, it shows a "safe box" and you need to enter your password to enter. Inside the safe box, you can click Add Files & Folders/Add Folders & Drives button, drag and drop files, folders and drives in safe box and click Encrypt Now/Lock Now button to encrypt/lock. It's very easy to use. You can treat the visual safe box just as the real safe box in physical world. Files and folders in safe box is safe and can't be accessed even in DOS or under other operating systems!
Read reviews...
User Reviews:
I've been a folder lock user for years and this update has been by far the best one that I have seen, Kudos guys.


William smith - May 05, 2016 - 5/5 stars

Folder Lock is the best security software I ever used,all its features are extremely secure and brilliant,I am using it on my office system and on my note book at home,works great on both XP and Vista. The software is a great piece of work,the customer support is also up to the mark,I found this software feature rich and extremely secure,usb data protecting feature is very usefull for a office worker like,would fully recommend Folder lock.


soniomaccagnano - June 08, 2010 - 5/5 stars

Well, guys and gals...I don't know but I'm not having any problem with it. I'm using version 6.3.0 and so far I can't see anything wrong with it. I lock and encrypt my files with it with full confidence that my data cannot be accessed without my password. I love its usb portability feature a lot


Katherine - February 10, 2010 - 5/5 stars

Folder Lock is the fastest encryption application I have ever used and i am quite amazed with it because all the other encryption programs take hours to encrypt even 1 MB of data but with Folder Lock I have encrypted 4GBs of data within seconds! :)


Jenny - January 05, 2010 - 5/5 stars

Ive been using different security software to secure my personal documents from my room mate but they wasn't able to fulfill my need, now I have downloaded Folder Lock and using it to secure my personal data, this software made my worries go away with its best features which I never found in a single security product.Its a complete security application and above it RELIABLE.


Markson - September 25, 2009 - 5/5 stars
100% Clean: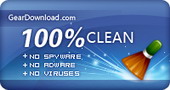 Folder Lock 7.6.9 is 100% clean
This download (folder-lock-pd.exe) was tested thoroughly and was found 100% clean. Click "Report Spyware" link on the top if you found this software contains any form of malware, including but not limited to: spyware, viruses, trojans and backdoors.
recommended software
Folder Lock is a data security solution that encrypt & secures your files, while keeping an automatic and real-time backup of encrypted files in the b...

Emsisoft Anti-Malware is a premium anti-malware program to clean and protect your PC from all internet threats: viruses, spyware, trojans, bots, adwar...