Software Description:
Mindful Lite, Event Reminder and Password Manager
Mindful Lite combines an event reminder, a password manager and many related tools into one simple system tray application.
The event reminder in Mindful Lite helps you remember appointments, meetings, anniversaries, statutory holidays, TV shows, payments due or any other events that occur over time - repeatedly or not - and that you don't want to miss. In addition to defining your own events, Mindful Lite allows you to select from a list of 72 pre-defined events including many Canadian, American and Jewish holidays. You can quickly check your next event due at any time by positioning the mouse pointer over the Mindful icon in the notification area.
The password manager in Mindful Lite provides a secure central repository for the logon details for your Internet accounts and password-protected applications. Instead of using the same password over and over, you can use complex passwords that differ between accounts, making it much safer than using the same password everywhere without the need to remember any of them except your master password, which gives you access to your entire list of user accounts. The password manager also includes an auto-logon feature. Mindful Lite allows you to quickly open the link to any of your user accounts' logon page or form, and then complete your logon simply by pressing a global hot key.
Mindful Lite starts automatically each time you start your computer. When minimized, it remains in the notification area (system tray) ready for you to use at any time. From there you can restore it by clicking its icon or by pressing its activation global hot key (default is CTRL+SHIFT+M). When you right-click the Mindful icon in the notification area, a shortcut menu appears with commands to access Mindful Lite's main features and tools directly.
Mindful Lite is simple, but loaded with features and tools that can be used day after day, all year long. It consumes very few resources and resides in the notification area when minimized.
What's New:
Minor enhancement, minor fix.
TAGS:
reminder
,
event reminder
,
birthday reminder
,
calendar
,
event
,
anniversary
Feature List:
By default, a recurring event is automatically rolled forward to its next occurrence each time an occurrence of that event passes. However, since each event must be cleared before it can be rolled forward, you can prevent this default behavior from happening on specific events simply by turning off the auto-clear option of those events
For example, you may want to confirm that you paid a monthly bill before the event for that bill is rolled forward to the next month. In this case, the event will continue to appear in your list of events due for notice (even if the actual event date has passed) until you manually clear that event
Recurring events can also be manually rolled forward to their next occurrence ahead of time as needed. For example, you may have created an event for the due date of a monthly bill but you don't want to see this item at the top of your event list once you have sent a payment for that bill, even if the bill due date has not yet passed. By manually rolling the event forward to its next occurrence, this item is immediately repositioned further down in your event list according to its next occurrence date
Event age calculator
The age of a person (or event) can be calculated automatically and displayed in the description of an event simply by adding the year of birth (or original event year) in square brackets into the event name
For example, if the name of an event is set to 'John's [1967] Birthday', this item will appear as 'John's 42nd Birthday' in your list of events (assuming of course in this case that John's next birthday will occur in 2009)
One-time events
Mindful also supports one-time events that can be deleted automatically once passed or kept for future reference, according to your preferences. Keeping a one-time event for future reference can be useful to remember when was the last time the event occurred, such as when was the last time you had an eye exam
Event alarms
Event alarms go one step further in notifying you of events. By setting the alarm of an event, you can have an action executed automatically at a precise time on the day the event occurs. Possible actions include displaying a popup window with (or without) a countdown timer for a preset number of minutes, executing a file, or opening an Internet link or URL. A sound is also played when the alarm goes off and when the countdown timer (where applicable) reaches zero
Color-coded events
All events in Mindful are color-coded according to their status and their point in time. By default, past-due events appear in bold red, passed (and cleared) events appear in blue, current day events appear in red, events due for notice appear in orange and other future events appear in green in your list of events. You can customize the font color and style of each event status according to your preferences
Event notes
Each event can have its own notes. These notes can be useful to remind you of additional information about an event that is not part of the event name itself. For example, the notes for the anniversary of a friend can include their mailing address so you can mail them a birthday card
100% Clean: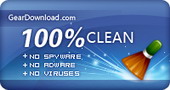 Mindful Lite 2.2.0.0 is 100% clean
This download was tested thoroughly and was found 100% clean. Click "Report Spyware" link on the top if you found this software contains any form of malware, including but not limited to: spyware, viruses, trojans and backdoors.
recommended software
Weeny Free Word to PDF Converter is a free PDF converter software to batch convert Word document to PDF document. Weeny Free Word to PDF Converter's ...

Weeny Free HTML to PDF Converter is a free and easy-to-use PDF converter software to batch convert website, HTML, XML and text to PDF document. On s...