Software Description:
WEBSmith - Allows non-programmers to produce dynamic websites via drag and drop components
With WEBSmith 3 it is now possible for non-programmers to create powerful, interactive websites, without coding, or knowledge of complex web technologies and databases. With WEBSmith you simply drag and drop components to add the features you want onto your existing html pages. With over 450 components to choose from, WEBSmith 3 includes a wealth of essential tools needed to create an engaging, interactive website. Implement eCommerce, content management, news management, resource booking, visitor specific content, timed content, events, mailing lists, site search and member management - all with ease. WEBSmith 3 allows site owners to regain control of their website. Staff, and members, can be given editorial rights to the website content, products, navigation, articles, news, events, resources and vacancies, through a simple to use browser interface, controlling who can see what, and when. Member registration and mailing lists give you better ways to engage with your customers. Content Management combines with membership and eCommerce for a complete e-trading solution not obtainable with stand-alone e-store solutions. WEBSmith 3 powered websites can be hosted with the majority of ISPs. There are no additional costs no matter how many websites you create.
What's New:
Faster, supports more ISPs and Payment Gateways, amazing enhancements and new features.
Limitations:
30 Days Trial
Feature List:
Purchase fields in site content records now come from the custom area if the content type is not 'products'
The hit counter can now have multiple instances
There is a new setting to make management menus relative positioned if they do not drop down in the right place (for example when they are inserted into a DIV
Custom fields are now supported for users. This allows you to create your own fields to include along with the standard user fields (such as photo, biography, notes, etc.)
There are new user components to display single users and lists of users
The User address has been merged into user table to help with search, import and display of users
Products can now have their own tax rate that supersedes the default tax rate
Products now have a 'stock' (quantity available) that is decremented each time a purchase is made. The stock level is shown in the catalogue. When there is no more stock, you can decide that the cart link is no longer available
Product options can now change the purchase price of products
Multi-column lists are now supported in all components that can list content
There are new user components for searching
The management menu has been moved up and widened
Improved presentation of confirmation warnings
You can now purchase resource bookings
The name of the session cookie can now be configured in the settings file
There is a new SiteContentCatalogue component to give catalogue functionality (paging, grouping and searching) to site content lists
The default page size use for paging lists can now be configured with the 'defaultPageSize' setting in the settings file and the page size drop down is no longer displayed if only one option is supplied
Changed paging size drop down to only be there if needed
Added new SiteContentEditContent component to allow users to edit site content
User management by users that have been given the correct group but who are not administrators now allows private groups to be configured
Product custom fields and options now support multi-select lists, checkbox lists and radio lists
The user login component now has a warning message for the user if they do not have cookies enabled preventing the visitor from logging in. Also by default this component will now display a failed message if the user can not login. This can be turned on/off with a new property called 'ShowMessages'
Both the registration and the login now check that the database has write permission and display a failed message if not
Changed Purchase component to make it site content only. The previous Purchase component is in the Legacy folder
Changed ProductCatalogue component to make it site content only. The previous ProductCatalogue component is in the Legacy folder
Changed formats for catalogue so that no product code and no price do not leave empty lines
Changed formats for vacancies so that no experience and no salary do not leave empty lines
Changed SiteContentCatalogue so that all furniture (title, search & paging) can be turned off
Added 'random' orderby to catalogue components
Calendar now has day picker and week picker components
Events can now be displayed by day and by week
Changed drilldown so that data subfields that are collections act on each element in the collection individually
New setting in settings.txt to make session close with browser
Removed unwanted space from ImageLink component output
Changes to Event components to allow new configurations of components. The MonthPicker can now link to a different page. MonthEvents can now use month from request
All products are site content type and existing products are deprecated. The site content products now have a group concept as well as a domain
The product catalogue has an optional paging feature for lists
The product catalogue has a search feature
Site content paging now only displays the number of page links specified in the settings file
Both custom and data fields can now define descriptions in the table_descriptions.txt file to provide custom help
The shopping cart background colour is now settable from in the theme
Products can now be added to the shopping cart in bulk
100% Clean: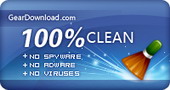 WEBSmith 3 is 100% clean
This download (WEBSmith3.exe) was tested thoroughly and was found 100% clean. Click "Report Spyware" link on the top if you found this software contains any form of malware, including but not limited to: spyware, viruses, trojans and backdoors.
recommended software
Store Manager for Zen Cart is a desktop application for quick and efficient Zen Cart store management. You can add, delete and update your products, c...

An easy-to-use Flash banner tool is the best way for you to add Flash animation to your website. SWF Easy is the banner maker which enables you to get...