Software Description:
TED Notepad - Edit text in notepad fertile with innovative features, tools and hotkeys.
TED Notepad is a chrome-less freeware notepad replacement. Offers 312 text-processing functions, innovative features and timesaving tools in a simple light-weight interface. All of them on hotkeys; all designed for quick advanced editing. This light-weight portable text editor fits on any USB flash disk and loads instantly with no installation required.
Features include Line numbers, Multi-level undo, Regular expressions, Unicode, UTF-8, Unix and Mac file types support, Copy/Pasting by mouse, two advanced searches, indentation, word auto-complete, enhanced clipboarding, extensive statistics, optional favourites menu, case conversions, characters translating, quoting and enclosing lines, reversing, unique lines and duplicates counting, sorting, word wrapping and unwrapping. Plus it has filters architecture for user plugins and console applications. Application can stay on top or go to system tray, save window placement or change to customizable dual font.
Feature List:
The maximum of available hotkeys. Every single action has its hotkey to enhance your work. Quite favourite Exit by Esc hotkey is included as well
Nine permanent clipboards. Permanently setup phrases you type quite often or just copy and paste them when you need them
Maximum text size is limited only by your available memory. Works even for older Win 9x/ME, just use the special RE clone
Search over multiple lines allows you to define a searching phrase containing newlines. The application offers you several ways to quickly start a new serach or continue the last one. Optionally, you can choose to remember the last search between sessions. Both searching directions and Whole words option are an obviosity
Innovative Second search is also available, if you need to search for two things at the same time. Fancy Select to Next feature helps you to quickly select any text upto any next occurence of the searched phrase
Easy Smart Return helps you to indent the text or source code. Quite handy Copy Word Above and Copy Similar Line features offer you to quickly automatize any starting tags of tables, lists, or paragraphs
Special Complete Word provides a list of words you have already typed elsewhere in the same document. Just choose the right one instead of typing
Nice Select Word feature helps you to select and move the selection across words more preciselly than by using standard keyboard arrows. Delete/BkSpace Word features helps you to delete them
Addictive Swap clipboard feature provides a solution to move phrases around using the clipboard. Swaps the content of the clipboard and the actual selection
Plenty of view scrolling hotkeys offer a very good place to move the view around
Extensive text statistics keep it clear. Calculate, how many words, sentences, paragraphs, lines or characters you have just typed
ANSI, both Unicode and UTF-8 file types are fully supported. Transparent UNIX-type files handling may become a "must-have" feature, once you want to view or edit UNIX/Linux files. Partial Binary files support is also available
Favourites menu and Recent files menu may assist you to easily keep many important documents at hand all the time
Several nice command line parameters provides an extra space for opening a file at exact position as a result of compilation error. Other parameters are designed to improve application start-up and loading its settings
Choose from variety of text case conversions. Capitalize words, sentences or entire selection
Need to repair encoding of several locale characters? No problem. Define the transaltion table for Translate Characters tool. Want to replace many occurences at once in a very big file? Extended Replace tool provides the best and quickest way
Use Indent/Quote selection tool to quote your e-mails or indent your source code. Easily add tags before every line. Use similar Close lines tool to finish every line. Use Unindent/Unquote selection tools to remove any indentation or quoting from e-mails
Try the Enclose selection tool for enclosing selected phrases quickly with defined tags. Quite useful for emphasizing several parts of text within an html file
Tease your friends by sending them an email reversed. Reversing tools will help you out
Have a list with duplicate entries? Unique lines tool offers a good solution to remove or count the duplicates
An ultimate text Sorting tool will help you to sort by anything. Sort by a specific column within a wide comma-separated list, or just sort lines simply as they are. Sort alphabetically or even as numbers
Commit actual Word Wraping according to current window size to permanently format your text for e-mails. Unwrap paragraphs to undo the word wrapping from e-mails you have received
Include/Exclude text from/to files. Split your document into several files with no need to copy and paste its sections. Merge several documents easily using the same way
Advanced Filters/Viewers architecture provides a very good place to use your own plug-ins, tools and applications to process the text. Need Regular expressions, Grep, Sed, Cut, Dir, ...? Take any console application or make one for your self, define its parameters as variables and then execute on a selection. TED Notepad will ask for the variables defined to run the application, pipe the text and gather the results. Do not hesitate, grep your lines
True plain-text editbox ensures you use no accidental formatting. TED Notepad also forces true plain-text clipboard data upon copy and paste. Unless you use the special RE clone, there is no way to add any rich text formatting. This may become useful, when you need to get rid of the formatting in the clipboard. Copying colorful text from a web-browser into an ICQ client is usually not desired very much
.LOG logging feature from original Windows Notepad, usually not supported by other notepad replacements at all. Automatically adds current date and time to the end of the document
The application can Stay on Top of other windows or go to System Tray icon
Customizable Dual font support offers you to switch easilly between two different display fonts
Drag & Drop feature supports dropping multiple files. In such case, all the files are joined into one document
Optional Status Bar shows the actual cursor position and other document info
All of this within an application of only 116kb. Anyway, older and simpler versions are still available and supported for those, who like their notepad simple
100% Clean: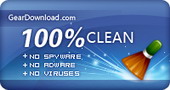 TED Notepad 6.0.2 is 100% clean
This download (tnp602se_uni.exe) was tested thoroughly and was found 100% clean. Click "Report Spyware" link on the top if you found this software contains any form of malware, including but not limited to: spyware, viruses, trojans and backdoors.
recommended software
AppleXsoft Photo Recovery is the comprehensive digital media data rescue software designed for Mac users, it featuring innovative photo recovery algor...

Memory is one of the most important pieces of computer hardware as it is in constant use no matter what a PC is used for. There is a tremendous number...