Software Description:
Kaboom converts code pages of text files to unicode & filters clipboard contents
Kaboom is an utility for software and web developers of any kind. It is usefull for everybody who has to translate text and writes foreign text in code pages different than the one installed on his local computer.
Sisulizer helps you with foreign code pages and if you have to decode your text from an URL, out of e-mail bodys or headers, or need to calculate check sums, and much more.
Kaboom file converter changes code pages of text files, e.g. from shift-jis into UTF-8 and vice versa. It supports Windows, DOS, IBM, ISO, ASCII, ISCII, Macintosh and UNICODE code pages. Kaboom can read and write byte order marks and is very usefull for everybody who has to deal with text files in foreign code pages.
In addition Kaboom has over 50 clipboard filters, for replacement of special chars into character entity references, international chars in URLs (IDNA, Punycode), base64 encoding, quoted printable, conversion into UTF-7 and UTF-8, and much more. Kaboom also knows the code page number for various code page names and vice versa.
List of filters:
Clean Up String
Lower Case
Make Caps
Remove White Chars
Tabs to Blanks
Upper Case
CRC16, CRC32, Internet Checksum
Char to OEM
UTF-16 to UTF-7
UTF-16 to UTF-8
OEM to Char
UTF-7 to UFT-16
UTF-8 to UTF-16
Code page Name from Code page Number
Code page Number from Code page Name
Calc full filename
Long Filename to Short
Path with Drive to UNC
Short Filename to Long
Hex-Stream
Hex-Dump
International Domain Names (IDNA/PunyCode)
Mail Data Base64
Mail Data Quoted Printable
Mail Header Quoted Binary (RFC1522)
Mail Header Quoted Printable (RFC1522)
URL
AntiHarvest (complete NCR)
International Domain Names (IDNA/PunyCode)
CR to CRLF, CRLF to CR, CRLF to LF, LF to CRLF
CRLF to <BR>
CRLF to Blanks
RLE Encode, Decode
ROT13
Soundex
Strip Tags from HTML
Get HTML, Fragment
Copy
Kabooms clipboard utility is fully UNICODE aware making it the #1 choice for everybody working with more than one code page.
What's New:
Fixed an issue in the codepage detection
Feature List:
Email: Kaboom supports Base64, RFC-1522 binary and quoted printable, and the unicode formats UTF-7 and UTF-8. Use Anti-Harvest filter to protect your email adress from being harvested and used for spamming
Web: Strip html tags to see the text content of a html page. Decode and encode urls, in example to see the real target of a link in phishing emails. The unicode formats UTF-7 and UTF-8 are used for international characters. IDNA Punycode is used for the new domain names with special characters like umlauts and accents
File: CR->CRLF, LF->CRLF, and vice versa to convert text between the different operating systems like Windows, Mac and Linux. Calculate from a long file name the corresponding short file name. Get the universal network connector (UNC) path from a mapped network drive. Get quick a hexdump of the text. Even the old-fashioned Char to OEM and OEM to Char are supported if you still have some DOS text
Text: Kaboom comes with routines around capitalization like lower case, upper case and make caps
Checksum: Kaboom supports CRC16, CRC32, CRC32 Wide Chars and Internet Checksum
100% Clean: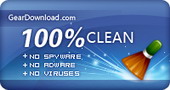 Kaboom 3.0.70 is 100% clean
This download (kaboom.exe) was tested thoroughly and was found 100% clean. Click "Report Spyware" link on the top if you found this software contains any form of malware, including but not limited to: spyware, viruses, trojans and backdoors.
recommended software
AppleXsoft Photo Recovery is the comprehensive digital media data rescue software designed for Mac users, it featuring innovative photo recovery algor...

Memory is one of the most important pieces of computer hardware as it is in constant use no matter what a PC is used for. There is a tremendous number...